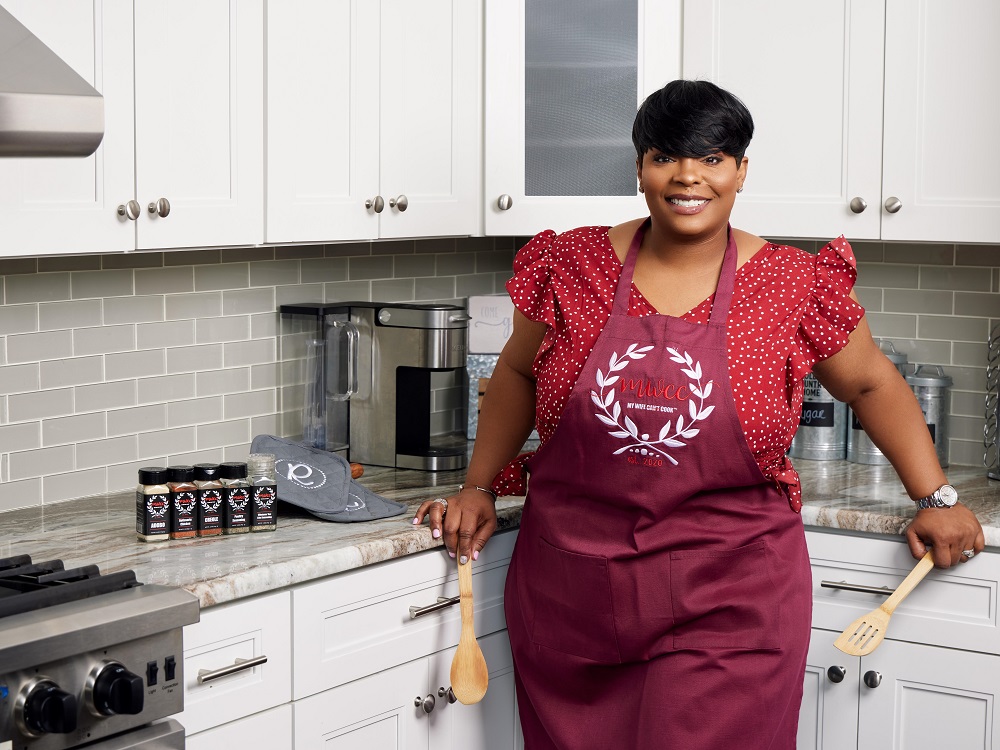 Carleen Roberts is a devoted wife, mother, author, Servant of the Lord, and Founder of the My Wife Can't Cook cooking show. With a lifelong passion for teaching, Carleen has been inspiring, encouraging, and uplifting women worldwide. Her motto, "share the code", emphasizes her belief that everyone should share their success with others to achieve mutual success.
Her vast experience in many issues revolving around women has given her a platform to share nuggets of wisdom and knowledge that help women around the world become better versions of themselves. A proud budding author, Carleen has written "A Breakthrough Journal" for women to document their progress in achieving a breakthrough. She is also the brains behind A Breakthrough Brunch, which is an event held twice a year to empower women to rise above their current circumstances.
In her debut literary works, Carleen introduces her readers to the journal, which is a tool for helping one to overcome all trials and tribulations that have held them back. She gives her readers a sense of purpose and commitment to accomplish their goals and set themselves up for success. Her journal captures the readers' minds with artistic writing that is simple, easily understandable, with a smooth flow, and a great style that gets readers hooked on reading it from start till the end.
As a Pastor and Leader at her church, El Beth El Community Cathedral, which is under the leadership of Bishop Joseph Roberts Jr. and Pastor Michelle Roberts, Carleen has dedicated her life to helping others. She regularly visits women's shelters throughout the county to provide food and encouragement. Her philanthropy has caught the attention of others as she has been featured in the Philadelphia Inquirer and on Channel 6 news for her philanthropic endeavors at the women's shelters.
A firm believer in continuous learning and self-development, Carleen is currently working on her first book, in which she aims to inspire women to be well put together from the inside out. Her ultimate goal is to establish a facility that can house women who are struggling and in need of assistance. Carleen's devotion to serving others and empowering women to achieve their potential is an inspiration to all who know her.